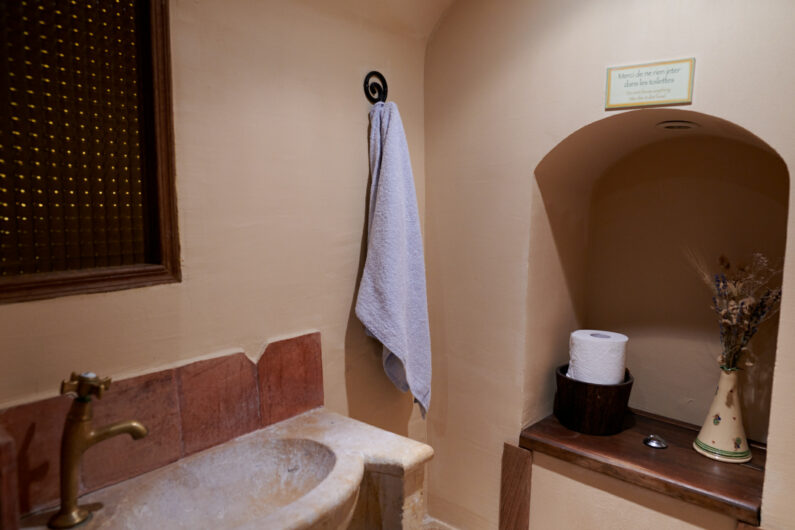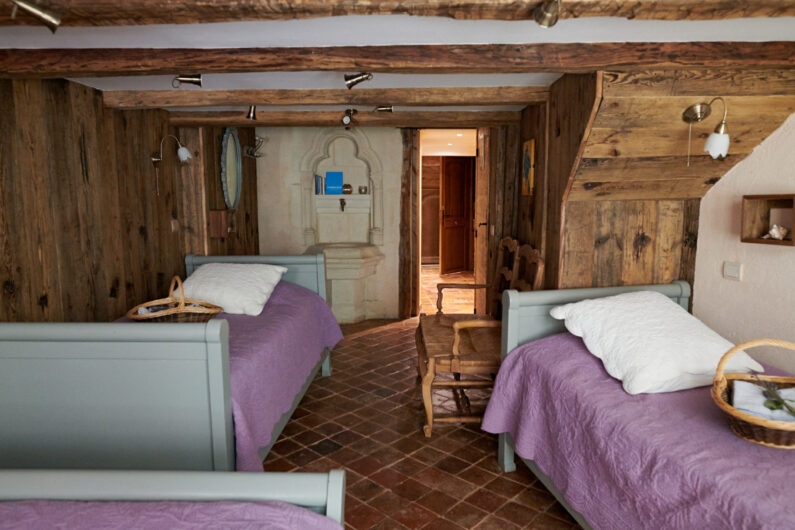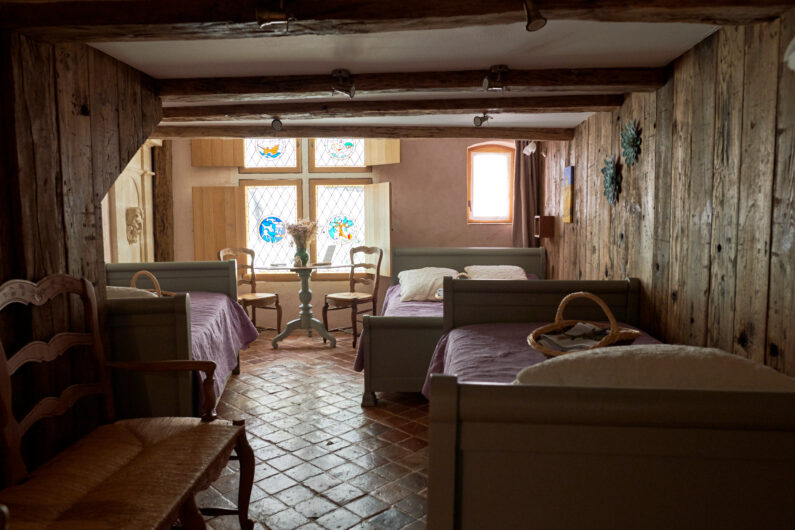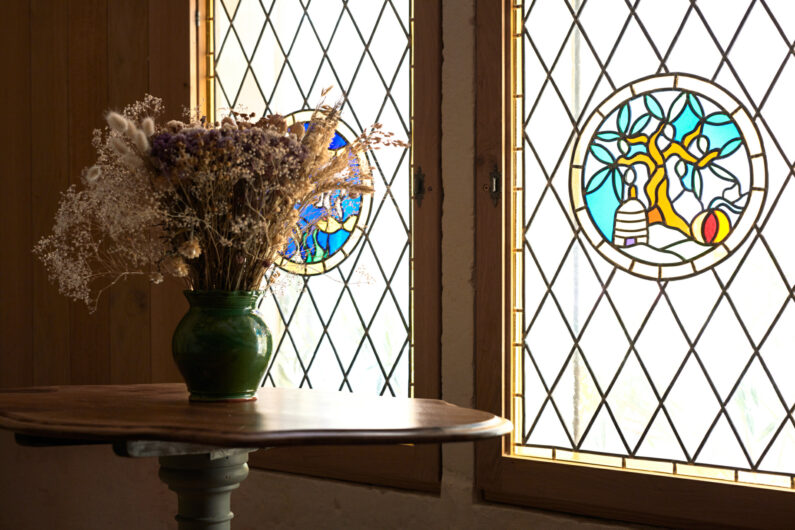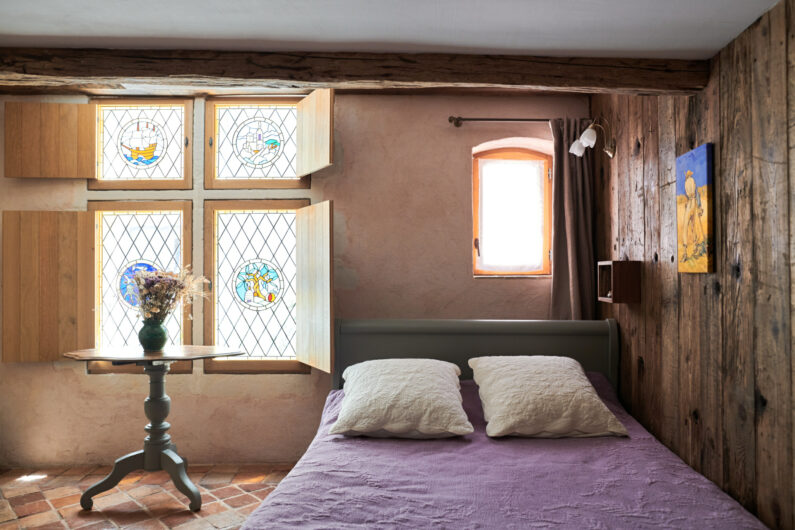 This room takes its name from its two magnificent stone-cut fountains, reminding us of water and the force of life, its poetry and its indispensable presence.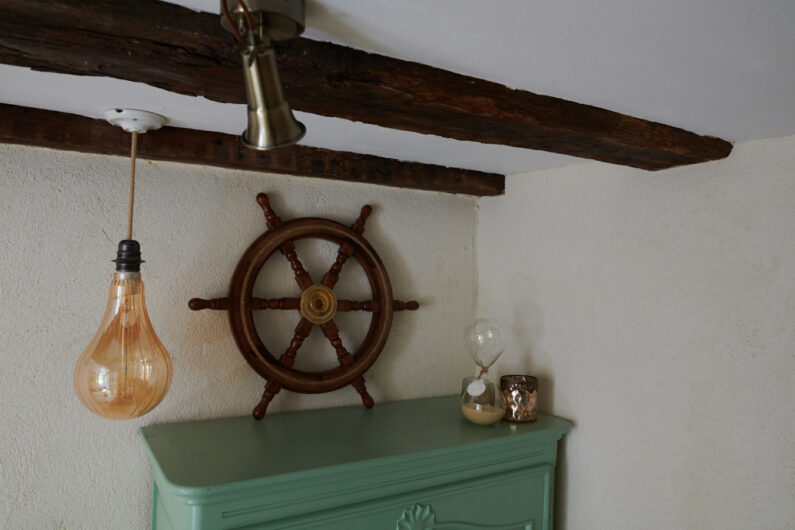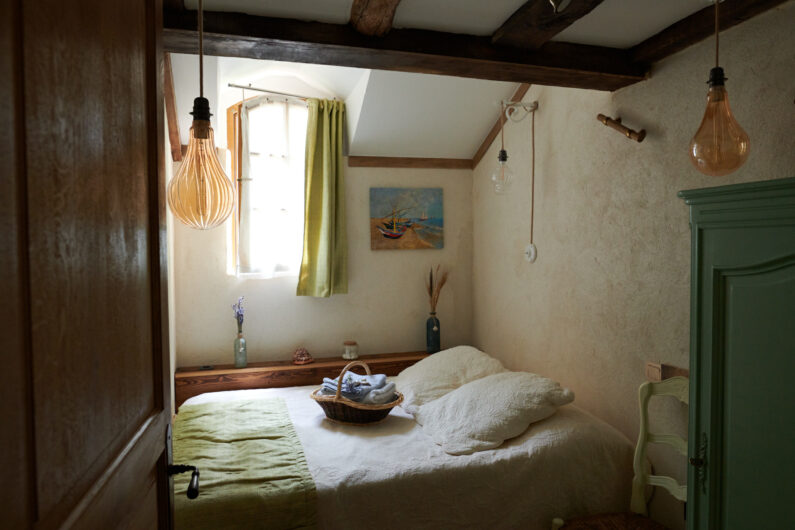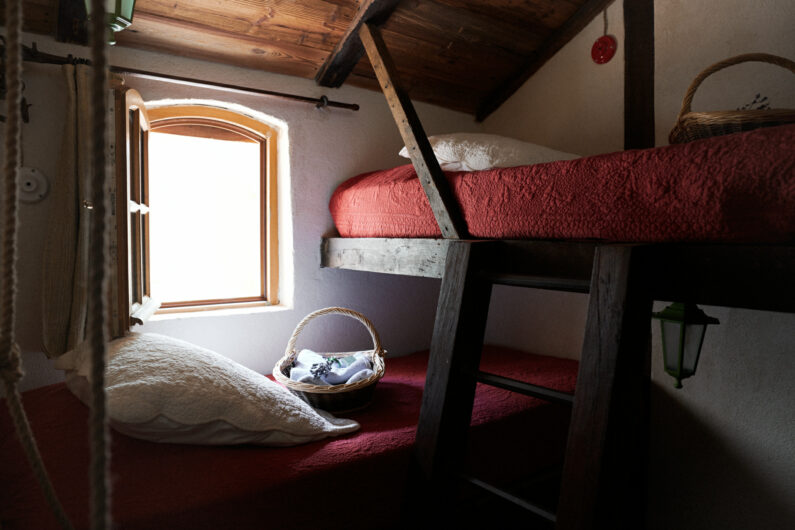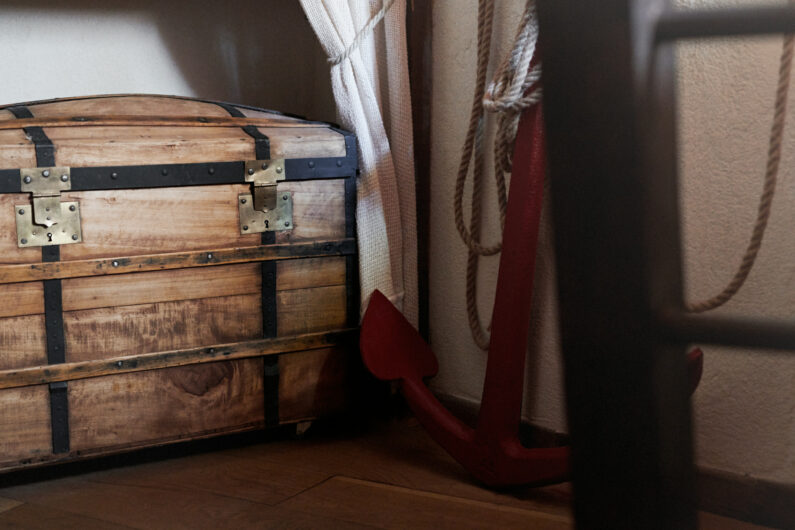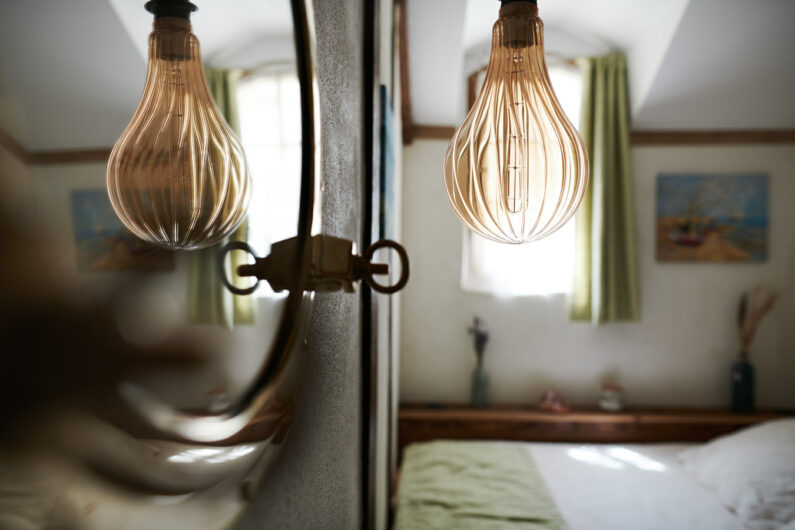 In the Pirates Suite on the first floor, a first bedroom with a double bed for the parents, and a second bedroom, with the three single bunk beds.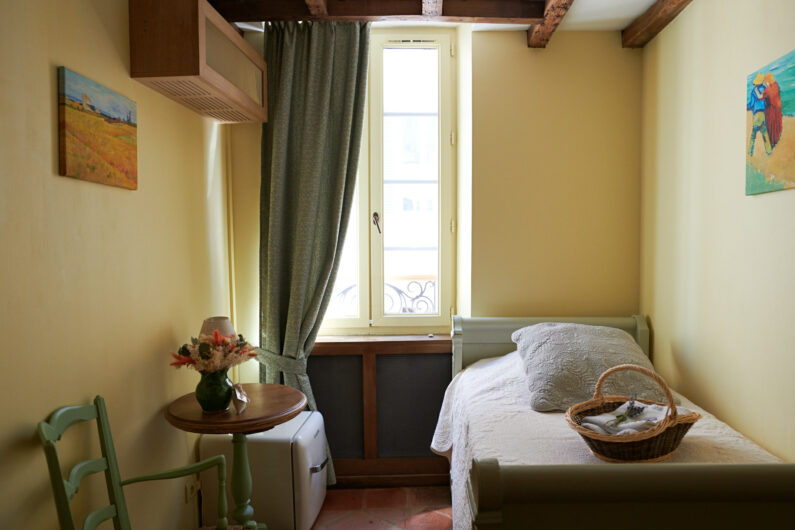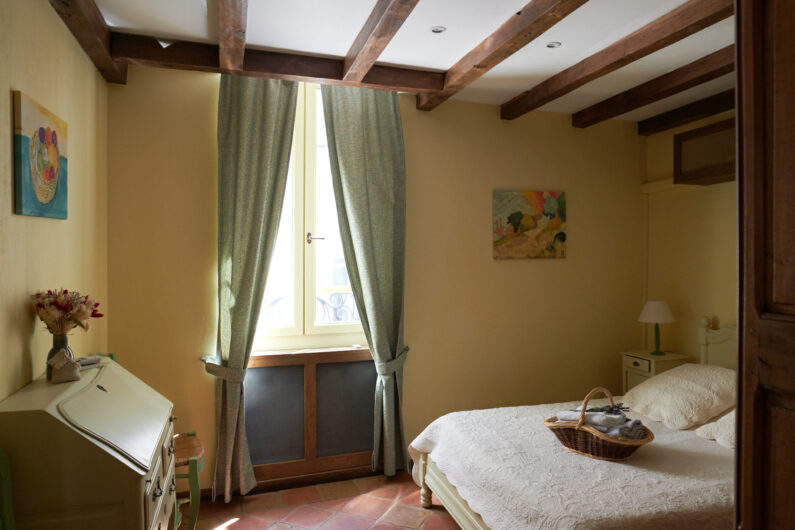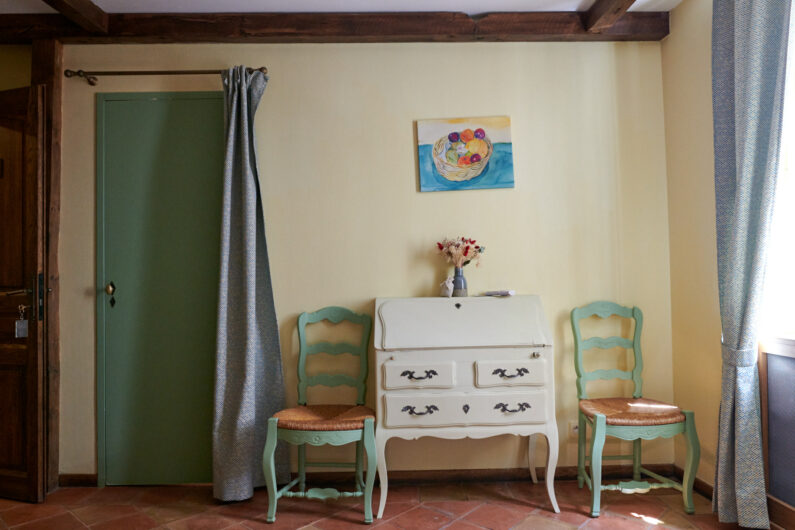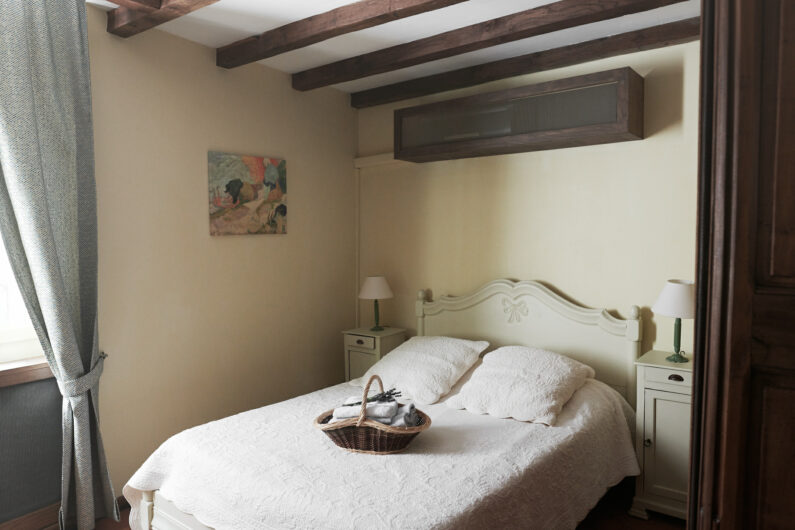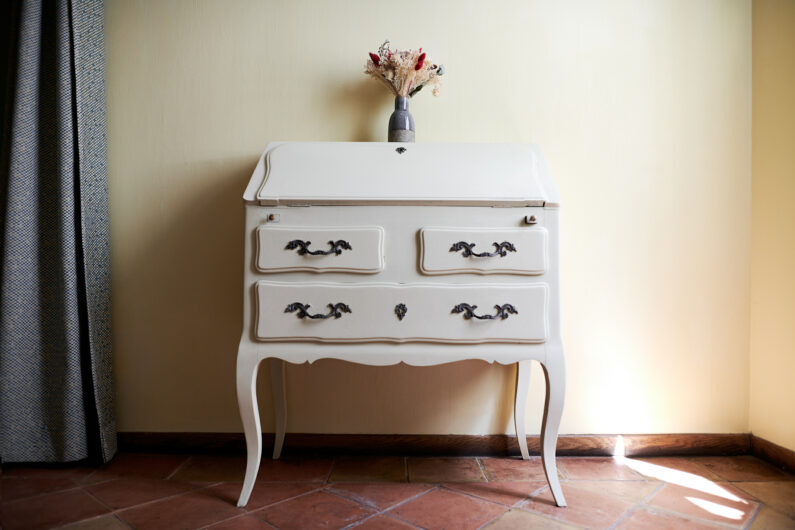 This suite is a hymn to the epic of our Provencal poet with its sunny hues. Under the sign of the star and the cicada.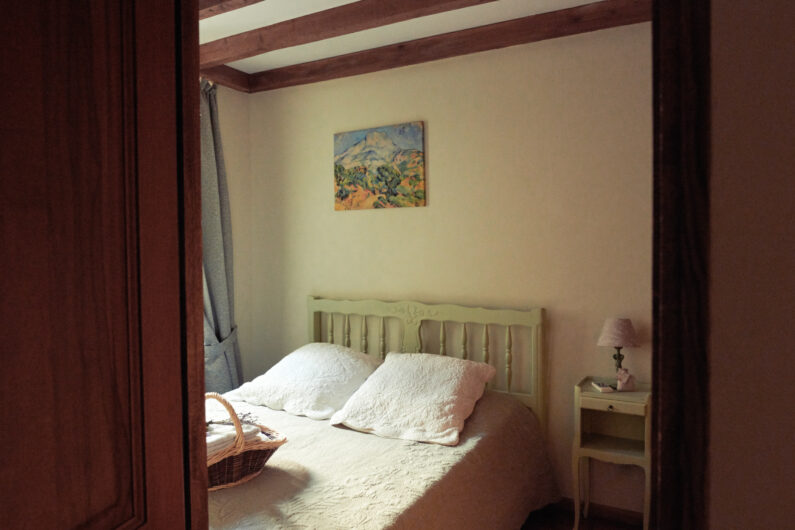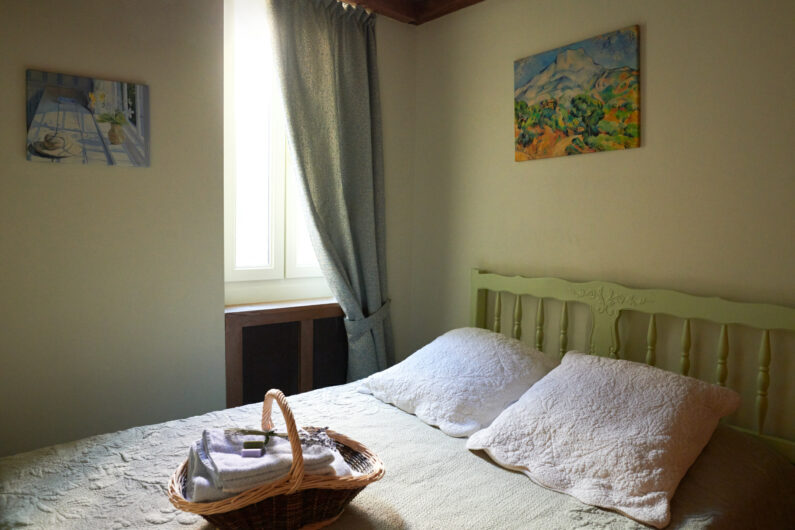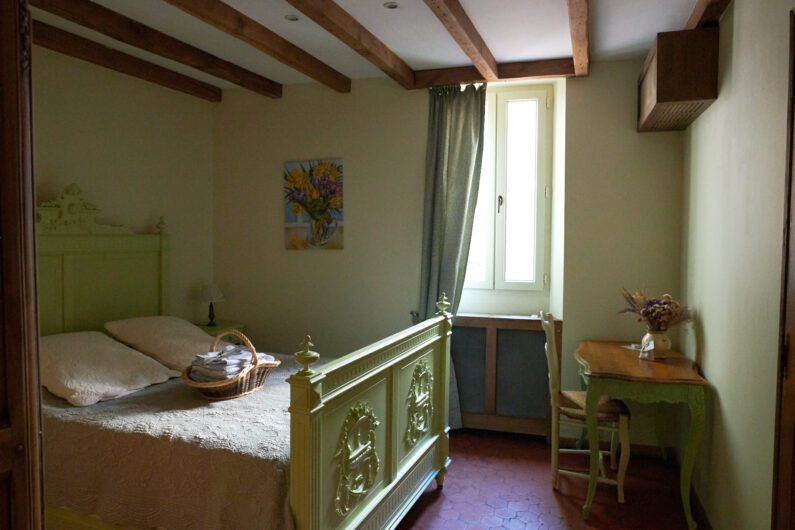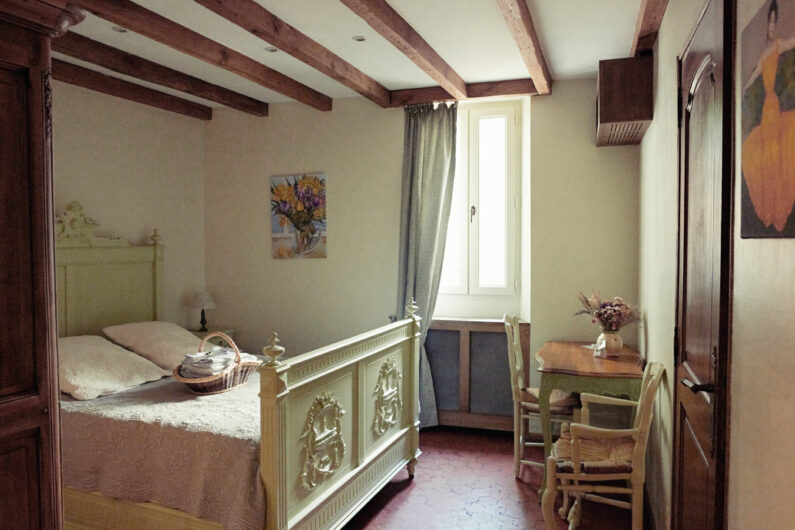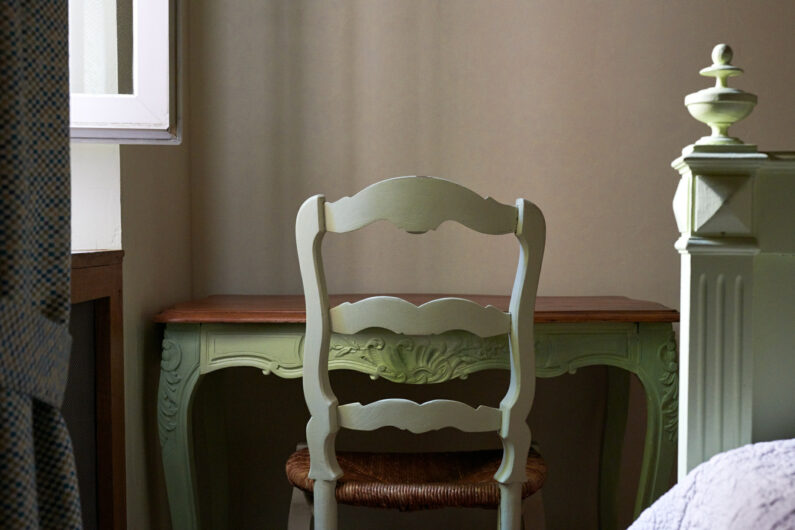 This suite resonates with the alexandrines des Félibres, poets gathered around Frédéric Mistral, troubadour of the past century.
The orange reds, blues and yellows of the Sainte-Victoire suite recall the palette of Cézanne who sublimated this massif to find its essence.
The lilac softness of the Garlaban suite blends with the walnut of the hand-carved furniture and the orange color of the century-old mallons.
On the third and last floor, the Estaque suite is bathed in a blue and turquoise universe so inspiring for painters.
On the third and last floor, this Calanque with its balcony looking towards the Bonne Mère is a calm and luminous suite with its two bedrooms.
You just have to climb a few oak steps to find yourself in Manon's landmark with its two double beds head to tail for a family stay.
Along the pool, an adorable little Provencal house welcomes you. Like in a lighthouse, at the top of the spiral staircase you will find an adorable little romantic double room.
In its stone and wood decor, find the warm and rustic atmosphere of these small seaside houses.
Privatization or group reservation