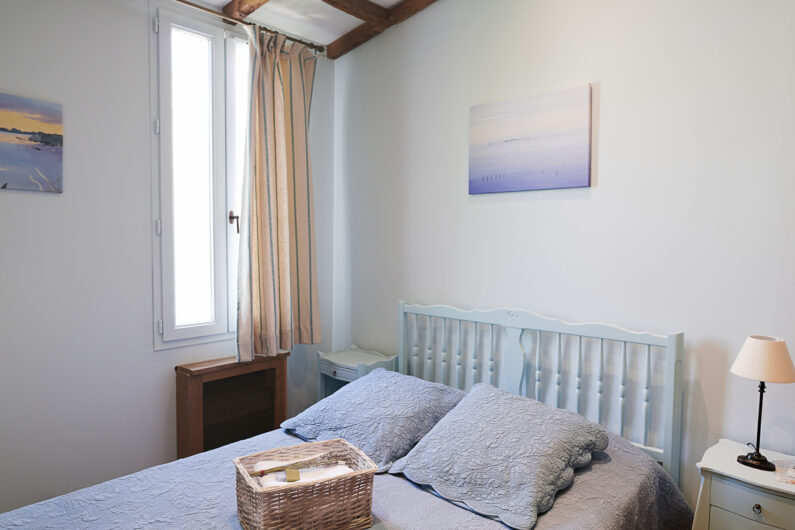 Ben & breakfast or hotel in Marseille, what's the difference ?
M
arseille has many surprises in store for your holidays. Between land and sea, the Phocaean city offers you on a plate a cultural and natural heritage rich in discoveries. Where to sleep during your stay? Will you choose a hotel reservation in Marseille or rather a cozy bed and breakfast? Focus on these two options to help you choose!
Booking a hotel in Marseille
Putting down your suitcases at the hotel before going to visit the Calanques can offer you a reassuring setting. The hotel rooms offer a classic service, certainly, but practical: storage and cleaning of the room, mini-bar, courtesy tray (coffee or tea offered), toiletries, etc.
You will find hotels at all prices, with more or less luxurious comfort and quality of service, depending on the number of stars of the hotel (ranging from 1 to 5 stars). Some hotels include a bar, a restaurant, a gym or even a relaxation area with a SPA.
The charm of a bed and breakfast in Marseille

The guest room is a form of homestay accommodation that is attracting more and more tourists, especially those who used to go to hotels and are looking for different, authentic and charming accommodation.
You are welcomed by the owner, in a friendly and personalized spirit. The room is furnished and offers various services (supply of linen, cleaning, breakfast, etc.), the number and quality of which vary according to the type of guest room (mid-range, high-end, luxury, etc. ) and their place of residence (countryside, city, etc.).
Choosing a Mas en Ville

If the second option seduces you, we invite you to discover Un Mas en Ville. Located in the city center, in the 6th arrondissement, this bed and breakfast in Marseille offers eleven beautiful, spacious and luxurious rooms. Renovated with taste, the building retains the charm of the old and provides you with incomparable comfort: private bathroom, bathrobes, free wifi and gourmet breakfast of yesteryear.
The icing on the cake, find a swimming pool and a jacuzzi in the heart of a pretty shaded patio, an excellent address to discover a few steps from the Vélodrome stadium and the Notre-Dame-de-la-Garde basilica.
In summary, if you are looking for a place to sleep in Marseille, comfortable and rather anonymous, a hotel reservation seems made for you. On the other hand, if you prefer a more personalized welcome and intimate and warm accommodation, the guest room is an excellent option for you.