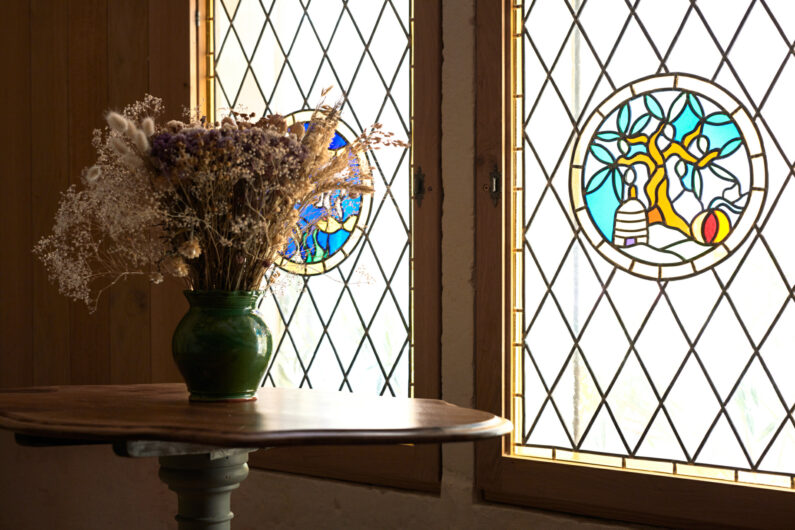 Un Mas en Ville, your accommodation in the city center of Marseille
A
re you looking for accommodation in Marseille for a stay in the Phocaean City? Look no further: A mas en ville is a real haven of peace, right in the city center, close to public transport with a swimming pool and jacuzzi in Marseille!
The ideal guest house for a weekend in Marseille
A mas en ville is a typical three-storey Provençal building, which has been completely renovated by its owners with the help of fellow builders. Its thirteen rooms refer to places and personalities of the Phocaean city (Le Phare, Callelongue, Estaque, Garlaban, Frédéric Mistral) offer a rural decoration with period furniture. You will benefit from all the modern comforts: private bathroom, bathrobes, hairdryer and free Wi-Fi connection throughout the establishment.
Above all, don't miss the delicious organic and fair trade breakfast, prepared by Hélène and Philippe: traditional gingerbread, good local honey, homemade jam, brioches and pastries… Something to delight you when you wake up, before a day of visits and activities in Marseille.
Accommodation in Marseille in the city center
Un Mas en Ville benefits from an exceptional and very practical geographical location for your visits, whether you are packing your bags for a weekend in Marseille or even for a longer stay. Located rue des Bergers, in the 6th arrondissement, less than 2 km from Marseille-Saint-Charles train station, you can also discover nearby:
The Velodrome Stadium.
Prefecture.
The Opera.
The Basilica of Notre-Dame-de-la-Garde.
The city center and the port of Marseille.
The Cours Julien
And for those who wish to travel by metro, the Notre-Dame du Mont station is a few steps from the guest room.
– What to do during your weekend in Marseille? Find all our advice on the Mas en ville blog.
Un Mas en Ville in the city: a swimming pool and a jacuzzi in Marseille
What could be better than taking a dip in the swimming pool or relaxing in a very hot jacuzzi in Marseille after a day of sightseeing? Accommodation in Marseille with a refreshing stone swimming pool and hot tub is a rare commodity! Located in the heart of a shaded patio, these luxury facilities will allow you to take a pleasant and well-deserved break to end the day in style.
Don't miss this exotic bed & breakfast that looks like a Provençal farmhouse, calm and relaxing.