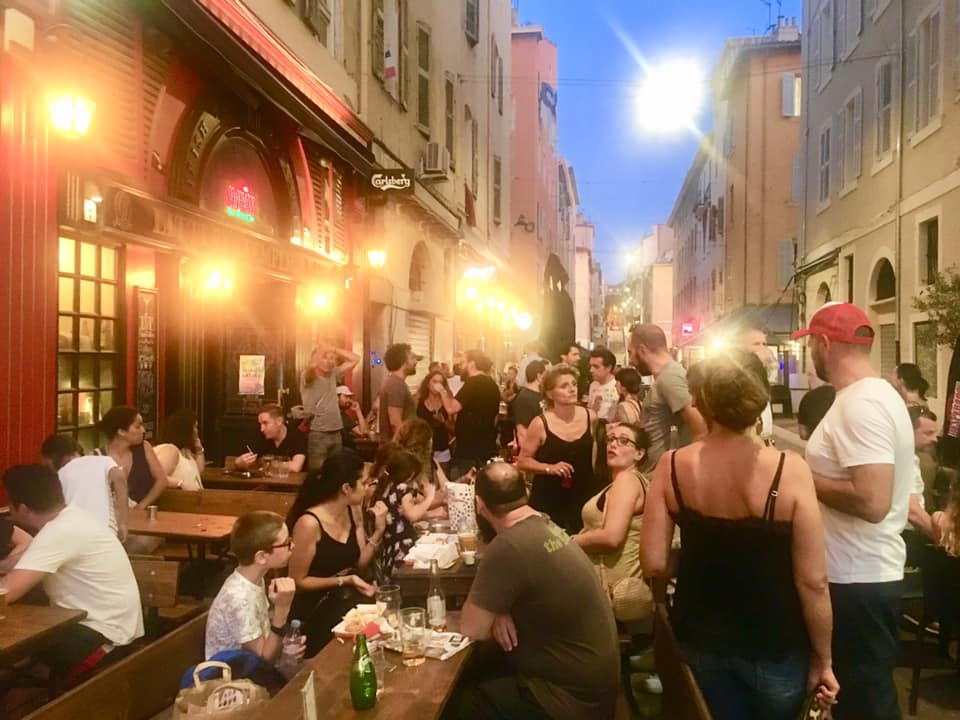 Where to have a drink on a terrace in Marseille?
W
ant to go out, have a drink on the terrace and find yourself under the sun of the Phocaean city? This is what Marseille offers you, summer and winter alike. If you come for a weekend in Marseille, enchanting places exist. The city of Marseille is reputed to be one of the largest cities in France. When the sun goes down, the bars, restaurants and nightclubs are packed. But for those who prefer terraces and cafes, daytime activities in Marseille are not lacking either. Follow the guide to find out where to have a drink on a terrace in Marseille.
Activities in Marseille, quench your thirst in unusual places
For a weekend in Marseille, we invite you to discover four emblematic places of the city known to all Marseille residents:
the Cours Julien
the Café de l'Abbaye
La Cabane des Amis
La Cabanon de Paulette
The Cours Julien
Located in the heart of the city center of Marseille, Cours Julien is a district very popular with locals. Day and night, you will find artists and street art in a place full of trendy shops and terraces to make a nice stop during your activities in Marseille. Local creators, fashion, comic book shops and restaurants from all over the world, you will have a good time there.
The Café de l'Abbaye
A traditional café with a view of the old port of Marseille, this place is a must if you want to get to know the soul of the city better. A magnificent setting, facing the sea, with regulars and a very nice atmosphere… And on the menu good dishes as well as good local wines
La Cabane des Amis
Located on Roucas Blanc beach in Marseille (or north of Prado beach), La Cabane des Amis offers you a magical view of the Mediterranean Sea. Good atmosphere, in a friendly place by the beach with a view of the sunset. Ideal for a weekend in Marseille.
Cabanon de Paulette
Located on Boulevard des Baigneurs, the cabanon de Paulette is by the sea, on the beach of Abri Côtier, the beach of the Phocaeans. A shed, full of Provençal charm, right on the water. What more ? A bed and breakfast in Marseille? Discover a Mas in the City.
Bed and Breakfast in Marseille: Un Mas en Ville
Discovering Marseille in a Provençal Mas in the heart of the Phocaean city will enchant your stay. Resulting from a harmonious mixture of the dwellings of yesteryear with all the modern interior comfort, we invite you to discover and savor the sweetness of Provence in a warm spirit. For a pleasant stay, book a guest room in Marseille, you can relax and practice many activities in Marseille.