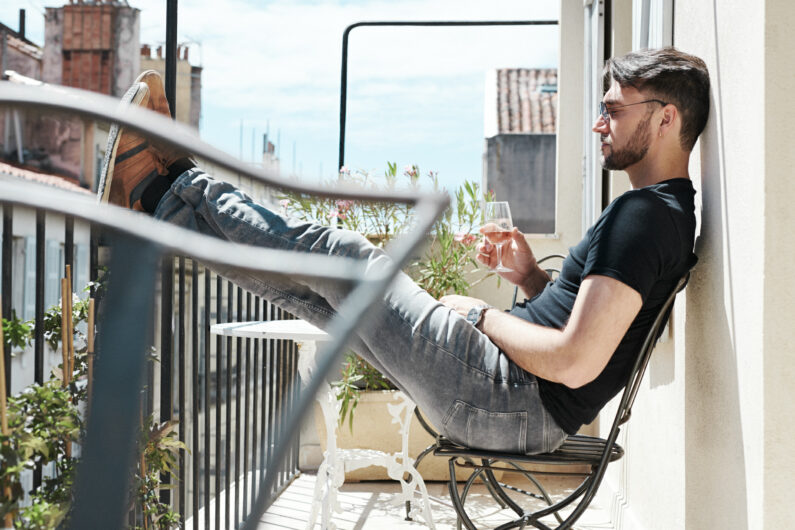 A completely renovated Mas Provençal
M
arseille is the ideal city to rest for a few days. Between sea and hills, it is full of activities to do. What to visit during your holidays in Marseille and especially where to sleep in Marseille? We have the perfect address for you! A renovated Provencal farmhouse, combining the charm of old houses and modern comfort, ideal for making the most of your stay and your accommodation in Marseille.
What to do on vacation in Marseille?
Eat a bouillabaisse in the old Port, stroll through the creeks, go on a sailing trip to the Frioul Islands … When you visit Marseille, there is no shortage of activities. Do not hesitate to take a tour of the site of the city's Tourist Office, which lists the must-see sites of the City:
The Longchamp Palace.
The Notre-Dame de la Garde basilica.
The Orange Vélodrome stadium.
The Mucem.
The Radiant City of Le Corbusier.
The Panier district, etc.
So many places carrying the cultural heritage of this beautiful sunny city (think of the CityPass Marseille which offers many reductions). Where to make an accommodation reservation in Marseille? Rather than a hotel in Marseille, why not choose a guest house?
Which accommodation to choose in Marseille?
After all these visits, you will need a beautiful haven of peace to rest. This is the promise made to you by Un mas en Ville, excellent accommodation. This Marseille guest house nestled in rue des bergers, a few steps from Notre-Dame du Mont metro station, has all the advantages of a typical Provencal farmhouse combined with modern comfort.
Its eleven rooms with different atmospheres all have period furniture, as well as a private bathroom with bathrobes, air conditioning and free Wi-Fi. You can enjoy the heated swimming pool or the jacuzzi for a well-deserved moment of relaxation.
Finally, in the early morning, you will enjoy a hearty breakfast of yesteryear, based on local products, served on the charming patio or by the fireplace, depending on the season.
For your stay, Un mas en ville offers you unparalleled comfort with Provencal accents, in the heart of Marseille. Comfortable rooms, swimming pool, jacuzzi, among others. This accommodation in Marseille will meet all your expectations in terms of bed and breakfast! During your stay, discover this charming place, ideally located close to the lively districts of the city.