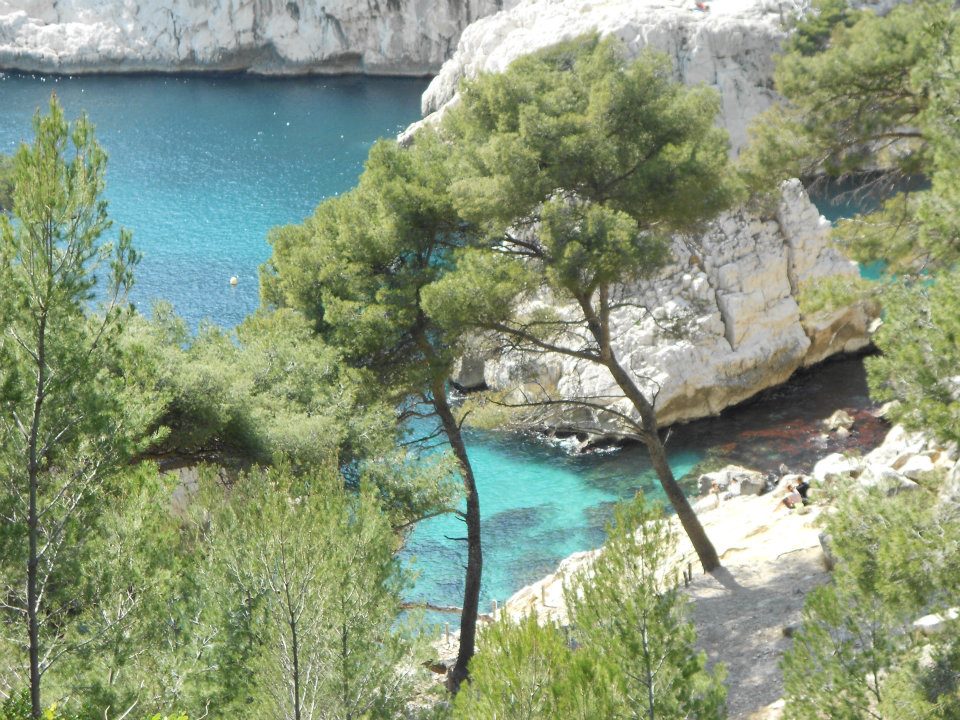 Book a room at Un Mas en Ville to visit the Calanques National Park
A
mong the essential places to visit during a holiday in Marseille are placed in the top 3: the old port, the MUCEM and of course the visit of the Calanques National Park. How about reserving a room at Un Mas en Ville to recover from your emotions after these incredible visits? Better than a hotel in Marseille, this charming guest house will seduce you!
Holidays in Marseille: visit the Calanques National Park
Visiting the Calanques National Park is a must-see if you are spending a holiday in Marseille. A true haven of nature, the Calanques give you a good overview of the region's biodiversity. You prefer :
hike in the park
discover the underwater fauna while snorkeling
in a mask and snorkel
take a boat or kayak ride to discover the
limestone cliffs
or simply enjoy a moment of lazing on the pebble or fine sand beaches and bathe in the turquoise water of one of the bays?
Everything is possible in the Calanques National Park, located between Marseille and Cassis.
Where to sleep after this wonderful visit and where to make an accommodation reservation in Marseille during your stay?
Un mas en Ville: your guest room in Marseille
If you are looking for accommodation in Marseille, do not miss Un Mas en Ville. This superb guest house in Marseille is located in the heart of the 6th arrondissement, near the Notre-Dame-de-la-Garde basilica and the Vélodrome stadium. The country-style guest rooms have a private bathroom with a bathrobe, hairdryer and shower. The Provencal farmhouse has recently been tastefully renovated, offering unparalleled comfort while preserving the charm of yesteryear.
An organic breakfast made with homemade jams, traditional gingerbread and pastries will be served on the terrace or by the fireplace. The icing on the cake ? The guest house offers its guests an outdoor swimming pool and a jacuzzi heated all year round, within a quiet and shaded patio.
The guest house in Marseille Un Mas en ville is the perfect base for you to rest after your walk in the Calanques National Park. You can recover from your emotions sipping a drink under the patio, or enjoying a warm and invigorating Jacuzzi session, to relax in a soothing and warm atmosphere. Do not wait any longer and book accommodation in Marseille for your vacation.