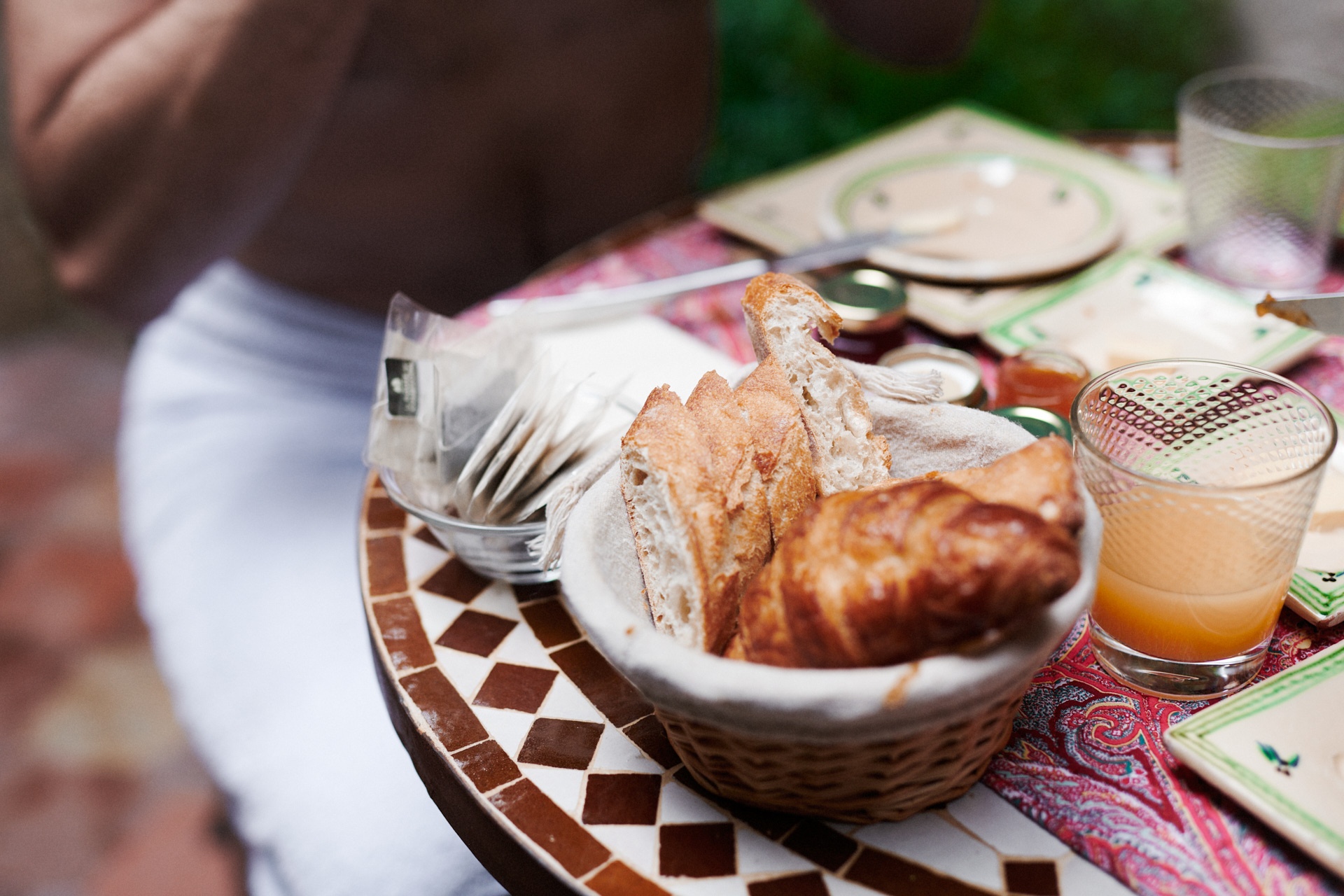 Gueshouse in Marseille … like at home but on vacation !
C
alm, wise advice, good humor and warmth, all in a guest room in the heart of Marseille? Restored with passion and love for stone, if you are looking for a unique place with the warm and singing soul of Marseille, you have come to the right place. Provencal farmhouse, charm of the old married to the modern, indoor pools, fountains and patios, this magical place exists in the Phocaean city. Located a few steps from the old port and the Town Hall of Marseille, there is a place, at the bend of a street that bears its name well, that of the rue des Bergers. Like a star fallen from the sky, this Provencal farmhouse, for your accommodation in Marseille, is one of the places we would all like to have. This place where you feel so good on vacation, a second home in the heart of the Marseille city.
A guesthouse in Marseille, at the bend of a market
Your second home, a Mas en Ville, is a place where, at every turn, wonder is possible and surprises you. Colorful Provencal market and cries of fishmongers on their stalls in the old port of Marseille, visit and meditation at the Basilica of Notre-Dame de la Garde, our guest house is close to everything that makes Marseille a unique city rich in sense. The Phocaean city is a city of culture, art and exchanges.
Staying in a Provencal farmhouse and a guest house in Marseille only enhances the magic of your stay.
Our guest rooms are designed like the city of Marseille. Unique, cultural, based on difference and mixture. Each of our rooms bears witness to the city's past and history: Cézanne, Montagne Sainte-Victoire, Félibres or Frédéric Mistral. We wish to pay tribute and continue to bring life to the artists and men who have shaped the soul of the city. Our Provencal farmhouse is an invitation to discover others and oneself.
Architecture, patios and fountains: the charm of Marseille in a Mas en Ville
If you are looking for a place where the sound of the water mixes with the architecture of the place, our guesthouse is for you. Shaded patios, sunny terraces, indoor pools and fountains, we have recreated an aquatic universe with captivating sounds. Small spaces, games of dimensions and jets of water, sources of freshness. We would like to add an additional note for your accommodation in Marseille. Outdoor swimming pool, pools, jacuzzi and water games are omnipresent in our Mas en Ville. At your disposal in summer and winter, our jacuzzi in Marseille is ideal for your moments of relaxation or to recover from a walk in the creeks.
Breakfasts with flavors of yesteryear in your Bed and Breakfast in Marseille
Recognized worldwide for its soap, the cradle of santon and pétanque, Marseille is a city where gastronomy and the sweetness of life are in the spotlight. Panisse, bouillabaisse and shuttles from Marseille, it's impossible to stay in the Phocaean city without tasting its local gastronomy. Located in the heart of the city center, we are at your disposal to indicate the best gastronomic and emblematic places of the city. It is also impossible to resist our breakfasts in our Provencal farmhouse: organic Marseille orange juice, organic jams, honey, butters and gingerbread, we are committed to helping you rediscover the flavors and traditions of yesteryear. Vegan, vegetarian and fair trade products testify to our love for our city. Their use is for us a pledge of protection and respect for the Marseille city that we love so much. We also wish, through each of our actions and products, to make you participate in the love and the richness of our city.
Reconnect with your senses in our bed and breakfast in Marseille
Coming to stay in our guest house in Marseille is to rediscover and relive your childhood memories. Beauty of the landscapes, architectural riches, flavors of yesteryear, sounds and joys of water, our Mas in the city offers you, as a family, as a couple or with friends, to reconnect with your senses. For your vacation, business trip or romantic stay, choosing our Provencal mas is the guarantee of finding a second home in the heart of the Phocaean city.
Located in the 6th arrondissement, near the Notre-Dame-de-la-Garde basilica and the popular Vélodrome stadium, our guesthouse await you to provide you with a relaxed Marseille lifestyle. Decoration full of charm, atypical and modern at the same time, our rooms each benefit from the soul of a Provencal farmhouse. Colors and chromatic variations of ocher, orange or yellow tones, Provencal flower pots, patios, ponds, it is all the charm and poetry of Marseille that we want to offer you for your accommodation. Bedspread in "bouti", tastings and atypical meetings, you will find by coming for your holidays in our Mas en Ville, a unique and full of charm atmosphere. Like a star fallen from the sky, this Provencal house, for your accommodation in Marseille, will keep all its promises.