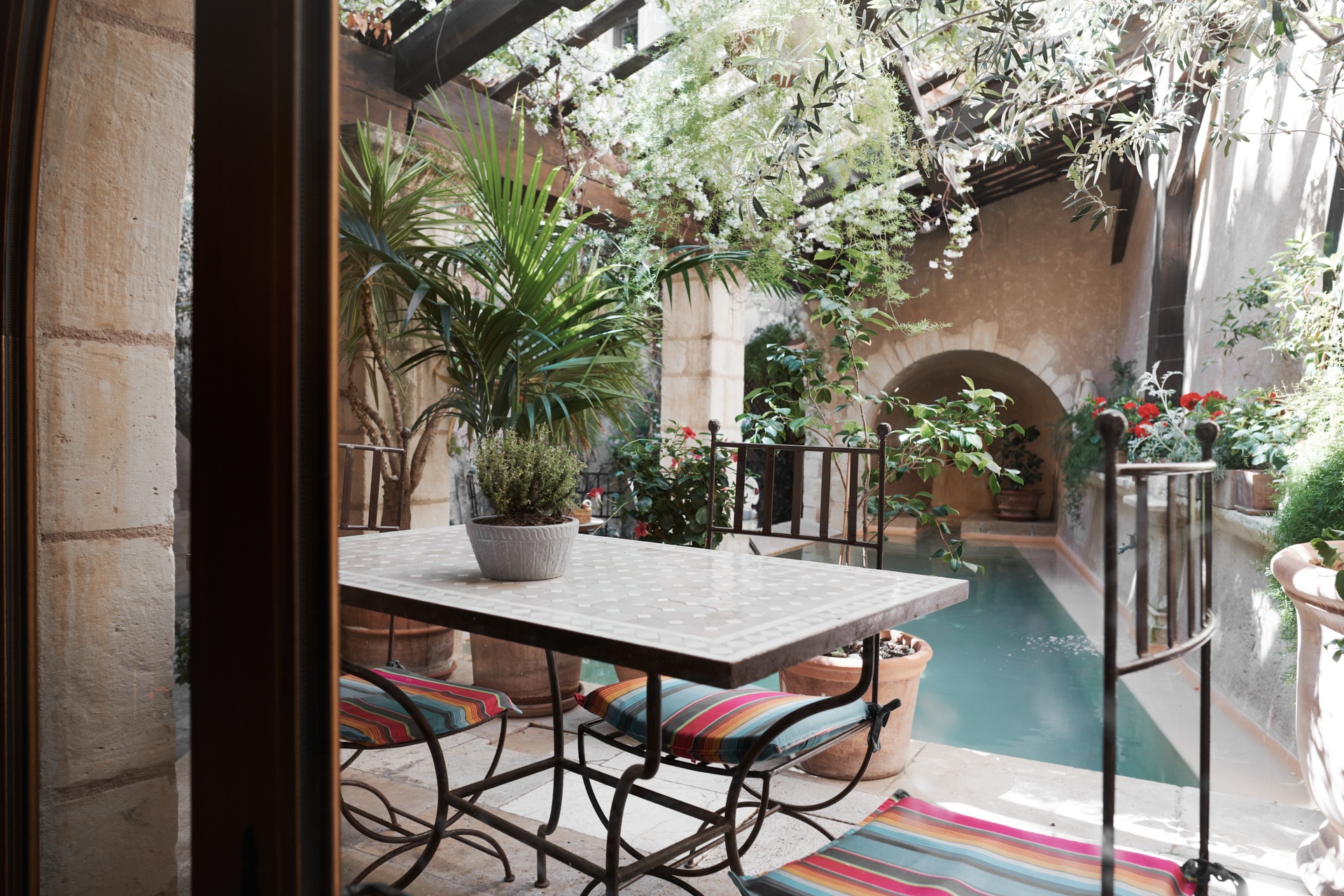 Guest house in Marseille: the charm of a Provencal house in the heart of the Phocaean city
F
or a weekend in the Phocaean city, a romantic escape in the creeks, or even an enchanted holiday in the heart of the port of Marseille, we offer accommodation where Marseille hospitality sings. The city of Marseille is a magical place where relaxation, discovery and activities come together perfectly at the pace of each one. If you want to stay in a bed and breakfast in Marseille and discover southern hospitality, our Provencal farmhouse in the heart of the Phocaean city awaits you for a stopover full of sweetness and authenticity. Ideally located, close to the sea and out of sight, our Provencal farmhouse will keep all its promises during your stay.
Accommodation in Marseille
Located 900 meters from the Opera House and the old port of Marseille, our Provencal guest house is the perfect address for your accommodation in Marseille. You will find the charm of a renovated Provencal house, combining the charm of the old with modern comfort. Having preserved its architectural heritage, its volumes, its arched vaults and its original stones, patios, terraces and indoor pools await you in our Provencal house. You will be conquered by the charm and the sweetness of this place. Combining the beauty of old houses and contemporary style, this ideal place is designed to fully enjoy your stay and your accommodation in Marseille. Breakfasts of yesteryear on the terrace or tasting of local and organic products at the edge of a fountain, your stay will be one of relaxation and indulgence.
Orange-red tones, olive wood, marine notes and sunny hues, choose your style and your bed and breakfast in Marseille
A fisherman's hut atmosphere, the charm of the olive tree: the soul of Cézanne in our Provencal farmhouse. In the style of an artist's bedroom, the song of the cicadas and the poetry of the interior fountains, you will find in our farmhouse a magical and unique atmosphere. Patios, terraces, swimming pool and jacuzzi in Marseille, it is a real invitation to travel that we offer you for your stay. No matter the date of your stopover, the Jacuzzi is heated all year round so you can relax at any time of the day or evening. Walks in the city center, visit of the old port or excursion and discovery of the Marseille creeks, our guest rooms in Marseille are waiting for you to make you discover all the magic of this city which sings all year round.