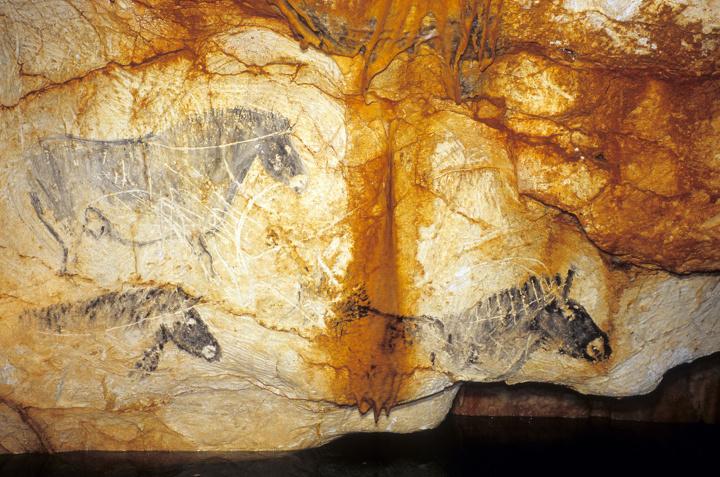 Discover the Cosquer cave at la Villa Méditerranée
A
re you coming for a weekend in Marseille and looking for what activities in Marseille to do for a change? Discover the Cosquer cave and its prehistoric paintings! If the original is difficult to access today, a restitution is offered at the Villa Méditerranée. Also discover a guest room in Marseille to put your suitcases down at the end of the article.
Activities in Marseille: discover the Cosquer cave
Do you already know the Canebière, the Bonne Mère, the MuCem and the Old Port? Take the opportunity to explore the Cosquer cave during your weekend in Marseille.
Located at Cap Morgiou, between Cassis and Marseille, it was discovered in 1985 and is now classified as a historical monument. Visiting it is however difficult: the Cosquer cave is submerged 35 meters deep in the Calanques massif, making it difficult to access.
To take advantage of this historical gem, a reconstruction of the cave has been made in a new cultural site, the Villa Méditerranée. From June 4, 2022, you will be able to follow a fun and scenographed tour in underwater exploration mode.
The Cosquer Méditerranée project was initiated in 2016. 500 prehistoric works of art have been listed and 2300 square meters of cave topographed and modeled to reconstruct the original cave as faithfully as possible. A long-term job to allow everyone to discover the historical richness of the place: paintings, engravings of parietal art and nearly 220 animal figures. Some works even date from 33,000 years before our era: a heritage that ranks it among the 4 largest Palaeolithic caves in the world.
– For an excellent weekend in Marseille, buy your tickets to visit it at the Esplanade du J4 13002 Marseille or online HERE.
A Mas en Ville: a guest room in Marseille like a haven of peace in the heart of the 6th arrondissement
Located in a Provençal farm, the bed and breakfast in Marseille benefits from an excellent location, in the 6th arrondissement, close to the Basilica of Notre-Dame-de-la-Garde and the Marseille-Saint-Charles train station.
The accommodation offers 11 rooms with a rustic decoration ideal for a weekend in Marseille with all modern comforts. It has a shaded patio with a private swimming pool and a jacuzzi. In the early morning, you can enjoy an organic breakfast with homemade jams, good fresh bread, pastries and traditional gingerbread. A restful and welcoming place that will seduce you.
And to find other ideas for activities in Marseille, consult the blog of our bed and breakfast in Marseille.