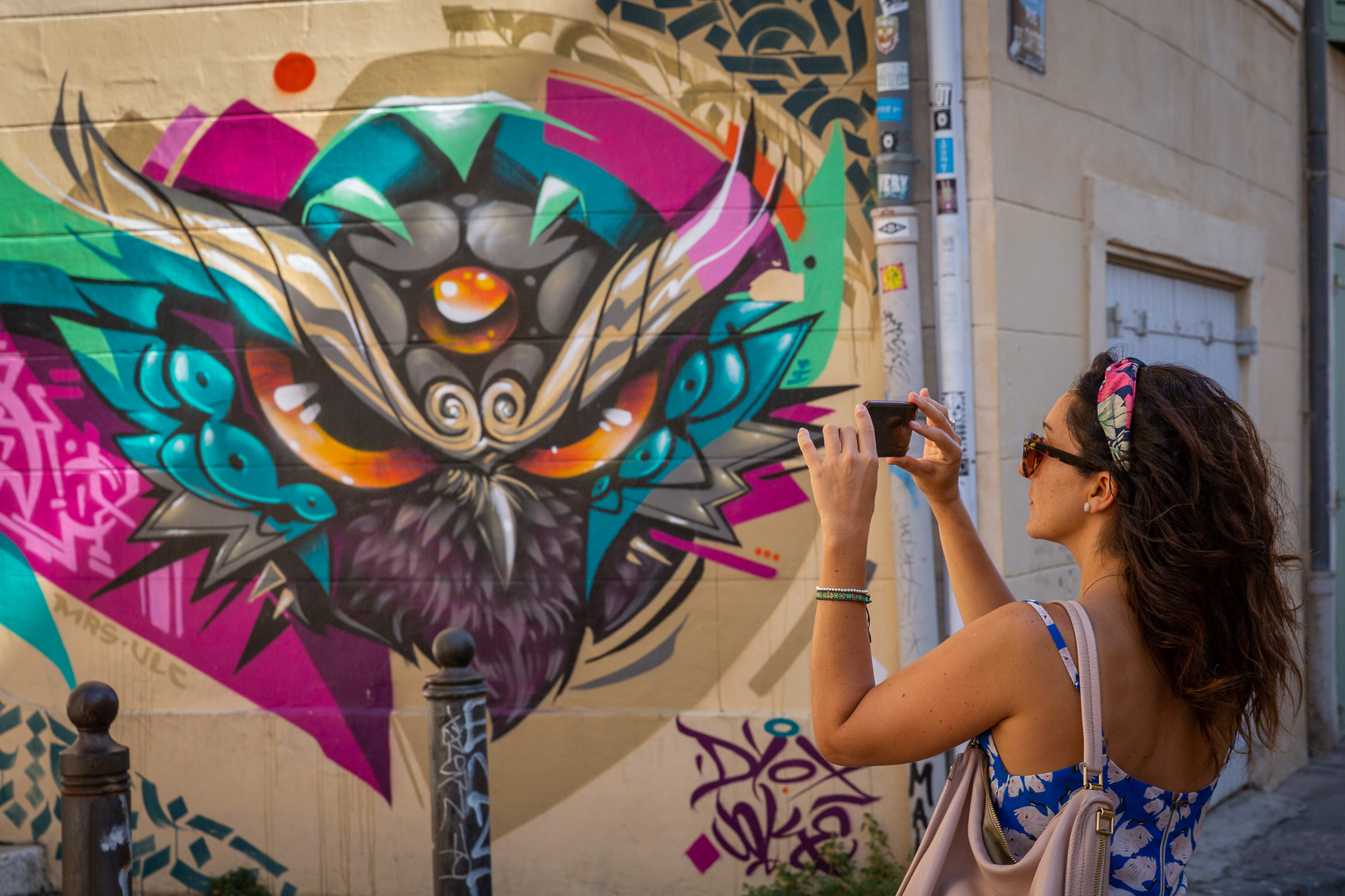 Le Panier, the historic district of Marseille
T
he Panier district is one of the oldest and most typical of Marseille. Between art and heritage, it is an essential place of activities in Marseille. Discover in this article the best spots in this colorful and touristy district, as well as a perfect place to stay in Marseille.
Activities in Marseille: discover Le Panier
The Panier district is the oldest district of Marseille: it is here that the Greeks founded Massalia. Located a stone's throw from the Old Port, it owes its name to an old 17th century inn which had a basket as its sign.
Highlighted by the series "Plus Belle la Vie" which was inspired by it for its decorations, it is also the most touristic district of the city. There are many artists' studios (painters, ceramists, gallery owners), antique dealers and small designers. Its lively streets are as much a temple of street-art (go through rue du Petit-Puits) as they are historical monuments.
6 spots to discover in the Panier
Le Panier is home to some must-see nuggets:
La Vieille Charité, a former hospice erected in 1745 which now houses a cultural center and four museums.
The Garden of Vestiges, at the gates of Le Panier.
Place de Lenche, with its bar and restaurant terraces and its breathtaking view of the Bonne Mère.
The Sainte-Marie-la-Grande cathedral (nicknamed La Major by the Marseillais) in Byzantine style is one of the largest churches in the city.
Nearby, also visit the Mucem and Fort St. Jean.
You can also stroll around its pretty narrow streets to admire the quaint charm of its old houses with colorful shutters and flower-decked windows.

A Mas en Ville, a Marseille guesthouse ideal for a short stay.
Lovers of architecture and traditional know-how will be enchanted by the discovery of this old Provençal Mas transformed into a Bed and Breakfast.
Its two owners have put their hearts into the decoration of the eleven rooms of this pleasant guest room in Marseille, located in the city center.
The place not only offers you cozy and comfortable rooms, with all the necessary comforts, but also a hearty breakfast to take by the fireplace or on the terrace, in the patio. You will also find a swimming pool and a jacuzzi, to relax after your visits in the summer. The ideal accommodation in Marseille!