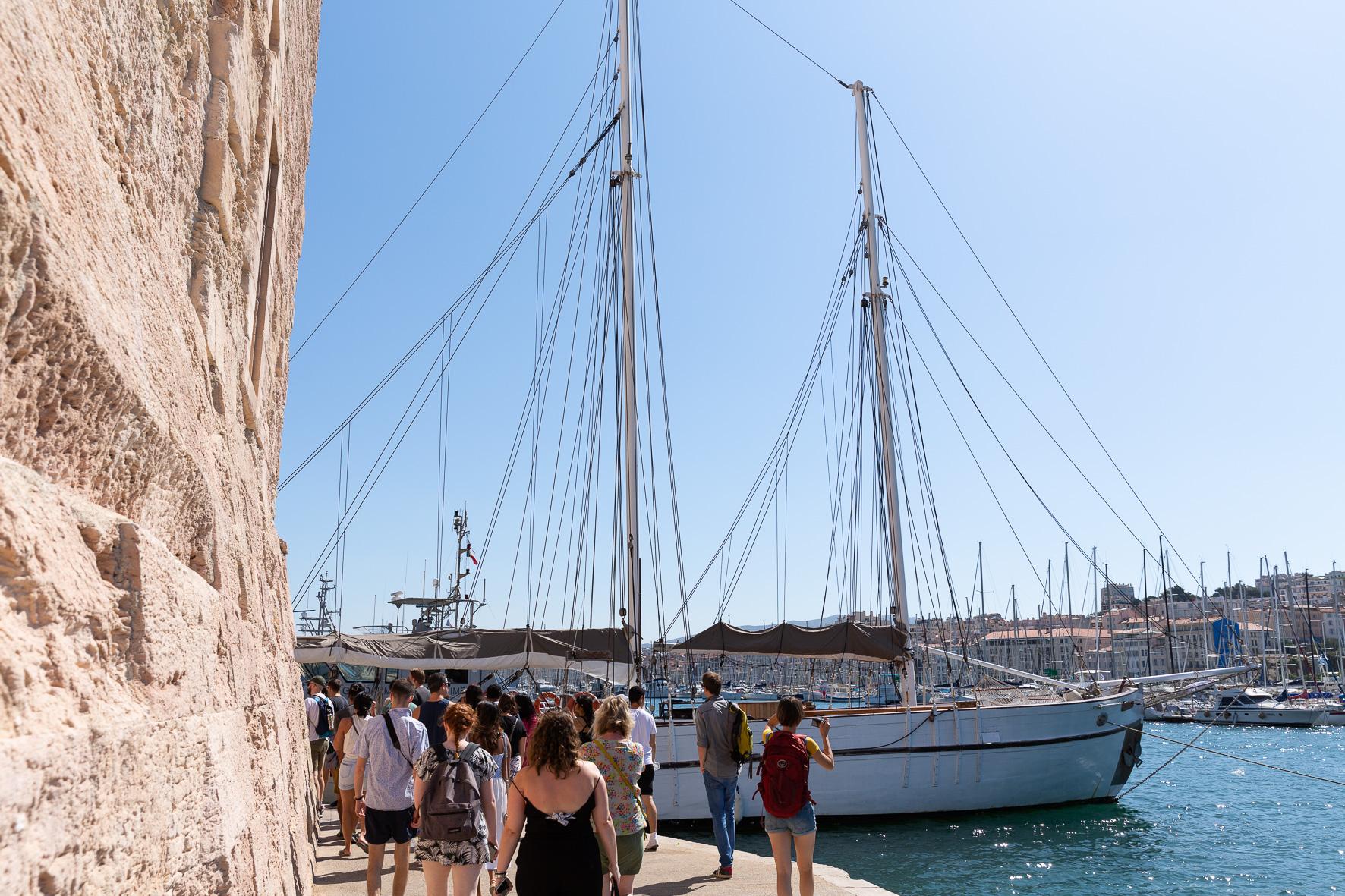 What to do in Marseille on the weekend of August 15?
A
re you coming for a long weekend in Marseille on August 15? Un Mas en ville offers you ideas for activities in Marseille to keep you busy during these three days in the beautiful city of Marseille. What to visit and which monuments to discover? Come and put your luggage in our Bed and Breakfast in Marseille, cozy and equipped with a swimming pool and a jacuzzi in the city center.
Ideas for activities in Marseille for your stay in Assumption
August 15 is an important religious holiday. And if you take advantage of your weekend in Marseille during the assumption to visit the religious buildings of the city and perhaps attend a service?
There are many religious monuments in Marseille including:
The Basilica of Our Lady of the Guard
The Cathedral of the New Major
The Major's Cathedral
The Augustinian Church
Saint-Victor Abbey
The Carthusian Church
Saint-Laurent church (City Hall district)
The bell tower of Accoules
The Basilica of the Sacred Heart
Saint Vincent de Paul Church
Saint-Férréol church (Belsunce district), etc.
Assumption Monday will be a public holiday, but you can visit the other tourist sites in the city on Saturday and Sunday. Do not miss the visit of the Mucem, the Château d'If, the Old Port and the Cannebière, the hospice of the Vieille-Charité, etc.
– Consult our list of emblematic places in Marseille to inspire you!
Un Mas en Ville : a typical guest room in Marseille
After all these activities in Marseille, you will need to put your luggage in a calm and relaxing place. Meet in the 6th arrondissement, rue des Bergers. This is where you will find a charming Provencal farmhouse, converted into a bed and breakfast in Marseille by two architecture enthusiasts. The building has been completely renovated, but retains the charm of the old, in the purest tradition. The rooms spread over 3 floors are welcoming and comfortable. Wi-Fi, private bathroom…
To relax, spend a pleasant moment in the shaded patio and take advantage of the refreshing stone swimming pool and the jacuzzi to bubble in warm and relaxing water.
The cottage also offers a delicious breakfast in the morning served on the terrace or in the fireplace room. On the menu, fresh, organic and local products to delight you: fresh bread, homemade jams, honey, pastries. What to regain strength before setting out again to attack the city.
What are you waiting for to book your weekend in Marseille for August 15?