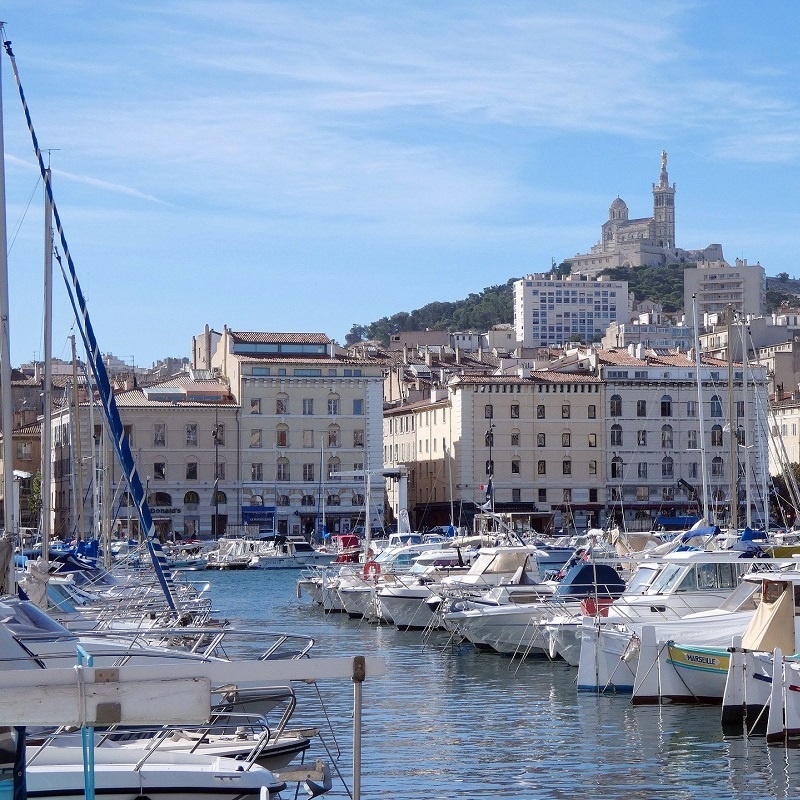 What to do in Marseille during your holidays ?
M
arseille is a popular travel destination full of cultural treasures. But what to do during a weekend in Marseille? Visit the Notre Dame de la Garde basilica, the Cours Julien or spend the morning in the Old Port ... We will tell you more in this article and suggest a cozy place to put your luggage in the heart of Marseille.
Marseille is a lively and sunny city. What to do during your stay in Marseille?
The Notre Dame de la Garde basilica
Perched at an altitude of 157 meters, Notre Dame de la Garde watches over the city. Enjoy the panoramic view and let yourself be impregnated by the beauty of the place, the Byzantine-style mosaics, the red marble of Brignoles or its crypt carved out of the rock. The Good Mother, as she is nicknamed, also houses a museum.
The Old Port of Marseille
Welcome to the most typical district of the city, an emblematic place where Marseillais meet to enjoy the fish market, have an aperitif, play pétanque, etc. For tourists, it is the starting point for many excursions by boat, segway or the little train to discover tourist sites.
Cours Ju 'once housed the wholesale fruit and vegetable market. On Wednesday morning, you will still find an organic farmer's market there. Today, it's the trendy artists district full of cafes and restaurants with a festive atmosphere. Why not let yourself be tempted by a guided tour on the theme of street art?
Where to sleep during your stay in Marseille?
With its ideal location in the city center, in the 6th arrondissement, Un Mas en Ville is a bed and breakfast in Marseille, completely tastefully renovated by its owners. Its eleven charmingly decorated rooms offer absolute comfort, with private bathroom, bathrobes, air conditioning, etc.
The place is a call to relaxation, offering a swimming pool in the sun and a jacuzzi: rare services for accommodation in Marseille! You can enjoy a hearty organic breakfast on the flowered patio or in the dining room by the fireplace.
We hope you have an excellent stay in Marseille, and invite you to book a room in the Un Mas en ville guest house now for your holidays in Marseille.